Wedding Prices for 2020/21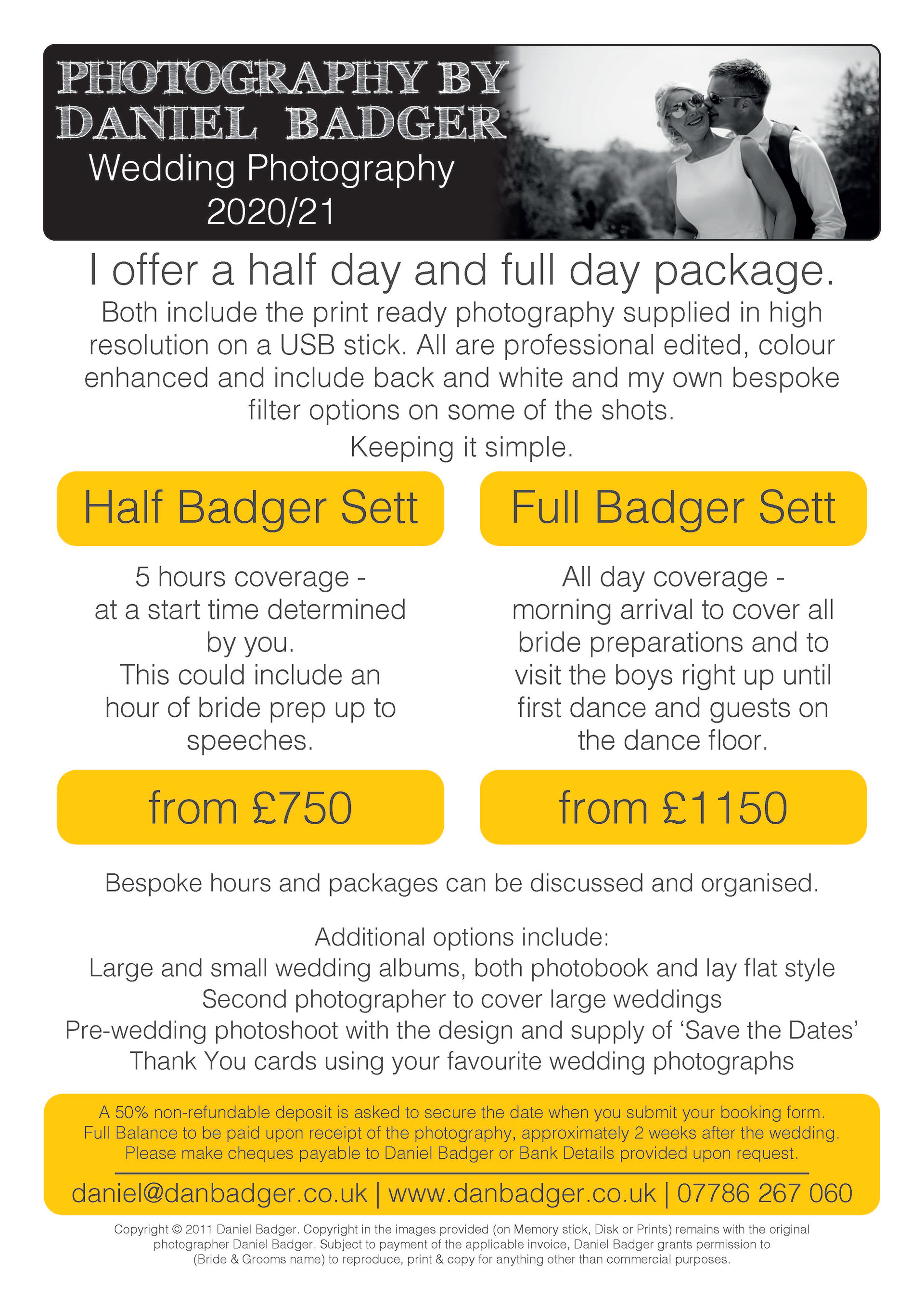 Commercial photography is normally prices in a bespoke fashion. After initial contact, I would like to arrange a consultation to discuss your needs and make any suggestions - we can organise a plan and timings, taking into account any deadlines you have be given. I can liaise with external parties that will either be using or require the photography to organise what format they need and in what quality - leave that to me!
I base my work on £35 an hour and this includes all editing. Half day and full day rates can be quoted for when I know more about the job and the intensity of the photography required.
This can include family photoshoots, event photography, pet pawtraits (portraits..)